What Makes Us Optimistic?
This week we have been honoured to have Melbourne High's Charlie and Oscar undertake work experience. Their fresh pair of eyes and sharp minds have helped us update our research on the thousands of expressions of optimism we have collected by interview and via our 5-minute survey "What makes you Optimistic?"
"In the September school holidays, my brother Oscar and I had the opportunity to take part in work experience with Victor Perton at the Centre of Optimism. Throughout the week, we analysed a data set with thousands of responses, travelled to Sunshine to hold a seminar about optimism for residents in the Sunshine Victory Offices, and had valuable experiences over coffee with a wide range of people in a multitude of professions. We enjoyed watching Victor teach everyone about the many health benefits of optimism, and we engaged in lessons about becoming better optimists ourselves. Oscar and I are extremely grateful to Victor for the opportunity to work with him for a week and we will certainly be applying his lessons in optimism to become happier, healthier people." (Charlie)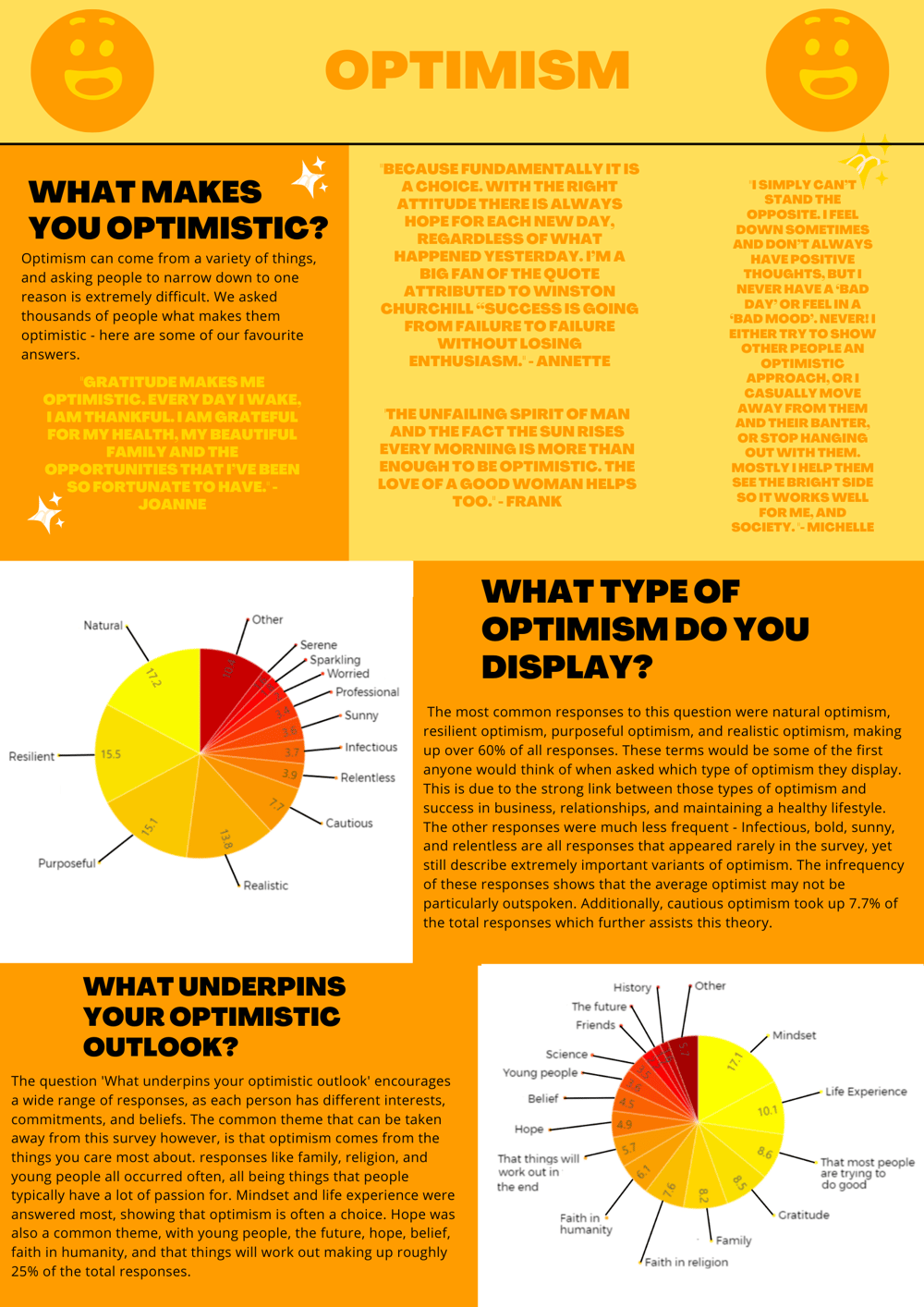 Read More on our Research Pages
What do thousands of people answering the question, "What makes you Optimistic?" look like? Charlie and Oscar, reworked our word map into a model of simplicity.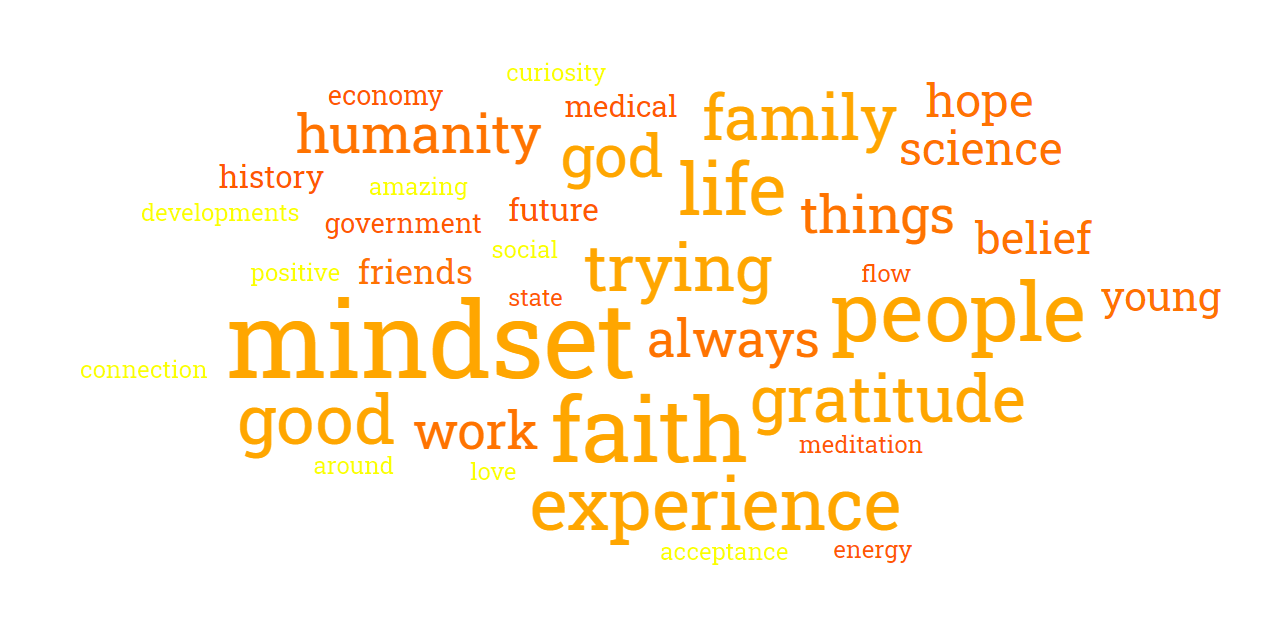 What Sort of Optimism?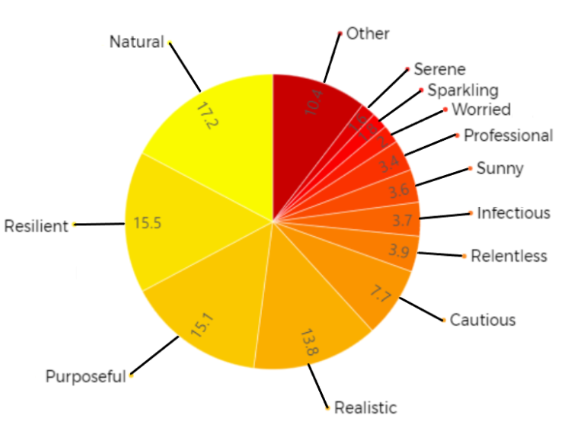 The most common responses to this question were natural optimism, resilient optimism, purposeful optimism, and realistic optimism, making up over 60% of all responses. These terms would be some of the first anyone would think of when asked which type of optimism they display. This is due to the strong link between those types of optimism and success in business, relationships, and maintaining a healthy lifestyle. The other responses were much less frequent - Infectious, bold, sunny, and relentless are all responses that rarely appeared in the survey yet still describe extremely important variants of optimism. The infrequency of these responses shows that the average optimist may not be particularly outspoken. Additionally, cautious optimism took up 7.7% of the total responses, further assisting this theory. (Charlie and Oscar)
What underpins your Optimistic Outlook?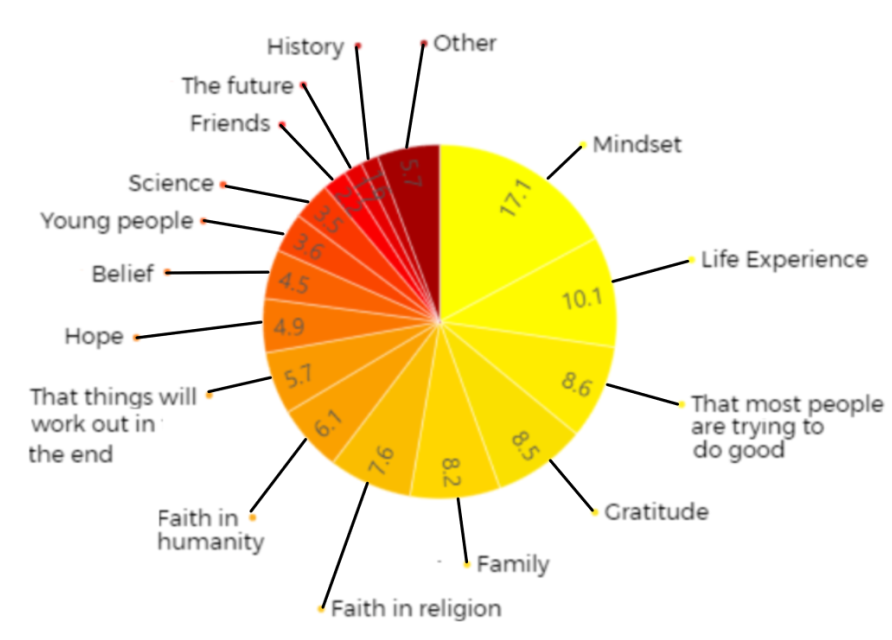 "The question 'What underpins your optimistic outlook' encourages a wide range of responses, as each person has different interests, commitments, and beliefs. The common theme that can be taken away from this survey, however is that optimism comes from the things you care most about. Responses like family, religion, and young people all often occurred, all being things that people typically have a lot of passion for. Mindset and life experience were answered most, showing that optimism is often a choice. Hope was also a common theme, with young people, the future, hope, belief, faith in humanity, and that things will work out making up roughly 25% of the total responses." (Charlie and Oscar)
Here are some similar articles