Pessimism Persists Among U.S. Manufacturers, Sikich Report Finds
"In March 2023, 57% of USA manufacturing and distribution executives rated their optimism a 7 or lower on a scale of one to 10. Climbing interest rates (17%) and overall poor economic conditions (13%) are the leading contributors to this lack of optimism," reveals a new industry report from Sikich LLP. This trend among U.S. manufacturers echoes a wider global sentiment of pessimism sweeping across different sectors and societies.
Umair Haque, in his thought-provoking article "Why the World Is So Pessimistic: How Disconnection — And Misconnection — Are Driving Our Civilization Crazy," points out a "tsunami of pessimism" worldwide. According to Haque, 80% of people in America don't believe their children will lead a better life, with similar sentiments resonating in Europe. This global pessimism, he argues, stems largely from the loss of faith in key institutions and values.
This issue has not gone unnoticed by international leaders. Singapore's Senior Minister, Tharman Shanmugaratnam, recognizes the loss of optimism as a global problem, emphasizing the necessity for international collaboration to revive hope. Echoing this sentiment, Penny Mordaunt MP, the UK's Leader of the House of Commons, acknowledges the widening gap between optimists and pessimists, calling for the need of optimists in addressing current challenges.
According to Sikich's report, the pessimistic outlook is evident in the manufacturing industry in the United States. Rising interest rates, unfavourable economic conditions, and labour shortages create an environment where optimism struggles to thrive. Despite these obstacles, however, the industry is not without positive signs. Nearly half (43%) of the surveyed manufacturers reported consistent or even increased customer demand, and 34% reported improvements to their supply chain.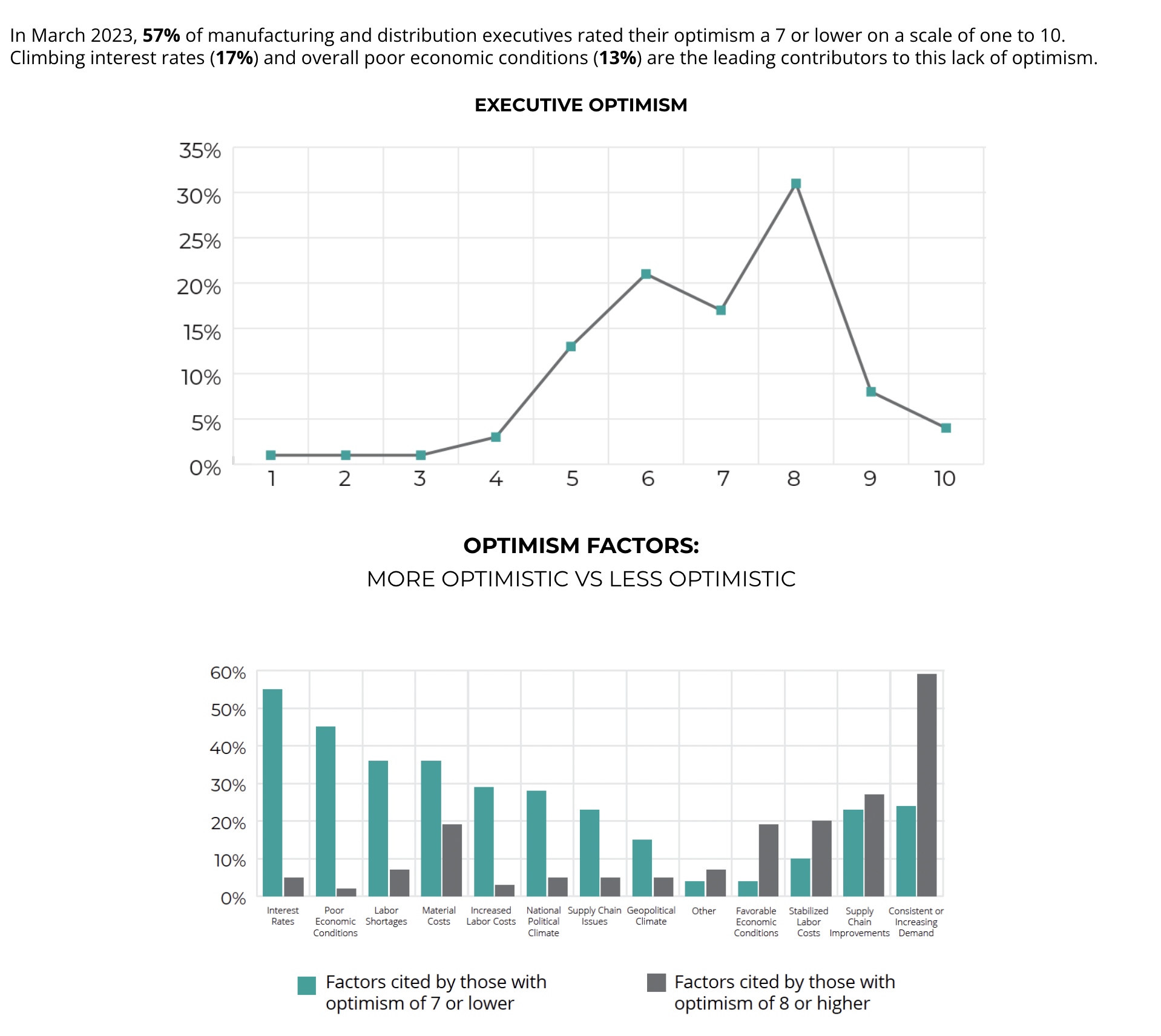 The global trend of pessimism persists, as indicated by the 2023 Edelman Trust Barometer, which showed only four in 10 respondents believe they and their families will be "better off" in five years—a substantial 10-point decrease from the previous year and marking an all-time low for the United States and 23 other countries.
Sikich suggests U.S. manufacturers should focus on talent acquisition to combat this pessimistic trend. A potential avenue for further improvement is pay transparency, a practice that could attract talent and foster an inclusive, forward-thinking culture. However, less than a third (32%) of manufacturers surveyed have, or plan to implement, pay transparency policies in the next 12 months.
Amidst the prevailing global pessimism, the ability of the manufacturing sector and other industries to innovate and adapt will be crucial. This flexibility can not only inspire hope in specific industries but also bring about a positive shift in the global mindset, aligning Sikich's research with the visions of esteemed leaders like Shanmugaratnam and Mordaunt.