By Victor Perton
People who are optimistic tend to sleep better.
University of Illinois studies show people who are the most optimistic tend to be better sleepers.
So too a Medical University of Vienna study shows the same link and made the point that better sleep helps enhance optimism.
The lead researcher in the Illinois study Professor Rosalba Hernandez said, "Optimists are more likely to engage in active problem-focused coping and to interpret stressful events in more positive ways, reducing worry and ruminative thoughts when they're falling asleep and throughout their sleep cycle…Dispositional optimism—the belief that positive things will occur in the future—has emerged as a psychological asset of particular salience for disease-free survival and superior health."
The Vienna Medical School's Jakob Weitzer wrote, "The most optimistic participants in our Survey in the Austrian population had a 70 % lower insomnia prevalence compared to the least optimistic. Results were similar for men and women. Training optimism, or related personal traits, might be a promising tool to prevent insomnia and other sleep problems. Further, optimism training could be combined with established treatment approaches which could potentiate treatment effects. "
Shewte Netke, Ayurveda Doctor
"Ensure you are getting six to eight hours of undisturbed sleep, which helps build optimism, confidence, and energy."
Deborah Sweeney, CEO of MyCorporation.com
"The beauty of a positive attitude is that it is contagious. When you are optimistic and see the glass as half-full, others around you will catch on to that feeling. Be the most energetic you that you can be. Get a good night's sleep, eat healthy, and make time to exercise and read so you are able to nurture the self-care side of yourself. Share all of your ideas, and your great attitude, with your team, colleagues, partners, and vendors. People want to be around positive individuals. They'll stick around for a positive entrepreneur, and work with them no matter what. Be that to others and watch as your connections and opportunities grow!"⁠
Margaret H. Greenberg, coauthor "Profit from the Positive"
"Don't underestimate the power of a good night's sleep. Remember optimism isn't the glass half-full; it is how we interpret both good and challenging events."
Read more of these inspiring quotable quotes in "Optimism: The How and Why" by Victor Perton, CEO of The Centre for Optimism.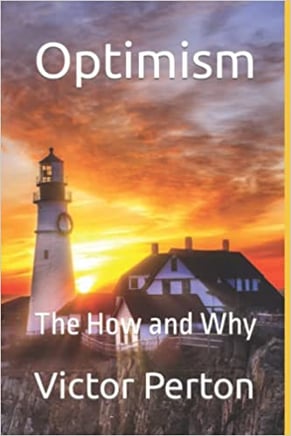 Connect With Us
We love to connect with everyone who is ready to open up and share their optimisim.